Welcome to the Marius-Barbeau Center Website!
The Center specializes in the area of immaterial culture. Its mission is to preserve, promote and encourage recognition, conservation, passing on and spreading of Quebec folk arts and traditions including those of the First Nations and the ethnic communities.

Help us to ensure the survival, preserving, development and transmission of our heritage. Informations & donations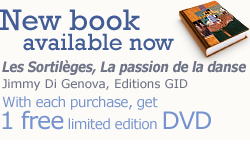 2017 MARIUS BARBEAU EXHIBITION TOUR CONTINUES.
6 September 2017
Marius Barbeau, un géant à découvrir Maison Pierre Chartrand Du 2 septembre au 22 octobre 2017 8000 Blv. Gouin Est, Montréal (Rivière-des-prairies ) H1E 1B5 Tel : 514-872-9814
Celebrations
Costumes
Dances
Ethnology
Folk arts
Folk beliefs, customs and traditions
Folk games
Folk science
Folk songs
Gigues
Legends
Material culture
Oral literature
Recipes
Tales and nursery rhymes
Etc.
THE CENTER OWNS MORE THAN 10,000 DOCUMENTARY PIECES,
of which a very large part is already catalogued and indexed.
Library

3000

The library collection is made up of several books and periodicals on folk arts and traditions (including the Michel Cartier collection) and of a number of documents on dance and costume.
Slides et Pictures

7000

Transparencies and photographs complement our documentation.
Complementary Files

1500

Among other things, the complementary files include texts, folders, brochures, newspaper and periodical articles.
Dance Notations

3000

Dance notations form an important part of the collection as well as a precious source of information. These notations, enriched with references, offer a complete range of French-Canadian and international dances.

Many of those notations have been handed down as a bequest of the folklorist Jean Sauriol.

They include choreographies, stage dances and folkloric creations.
Costumes

186

The Center owns many costumes, masks, accessories, and 186 costume sewing patterns. A manuscript on the history of costume: "Le costume de l'habitant au Québec au X1Xe siècle" (History of 19th Century Peasant Costume in Quebec) has also been produced by the Center and may be consulted on the premises.
Audiovisual supports

150

Audiovisual supports play an important part in the teaching of dance and gigue as well as in creation.
Sound Supports

1300

Our record collection consists of a large number of folk music recordings, a quarter of which are devoted to Quebecois folk music (namely the Tournesol collection).
At the present time, the archives of Jimmy Di Genova (personnal archives as well as those he assembled as Director of the Marius-Barbeau Center), those of the Feux Follets and of Fernande Morel (some of which concern the CRIFM) have been processed and are available for consultation. The Center also takes a particular interest in urban folklore.
Sortilèges Archive
It includes : administrative, human resource management, financial resource management, communication and public relations, choreography, stage dancing and folk-inspired creations, music, gigues, some 900 newspaper articles, productions, programs, photos and videos.


Feux Follets Archive
This archival fund was given to us through the good offices of Michel Cartier. It includes: administrative, human resource management, financial resource management, communication and public relations, productions and tours, costumes.